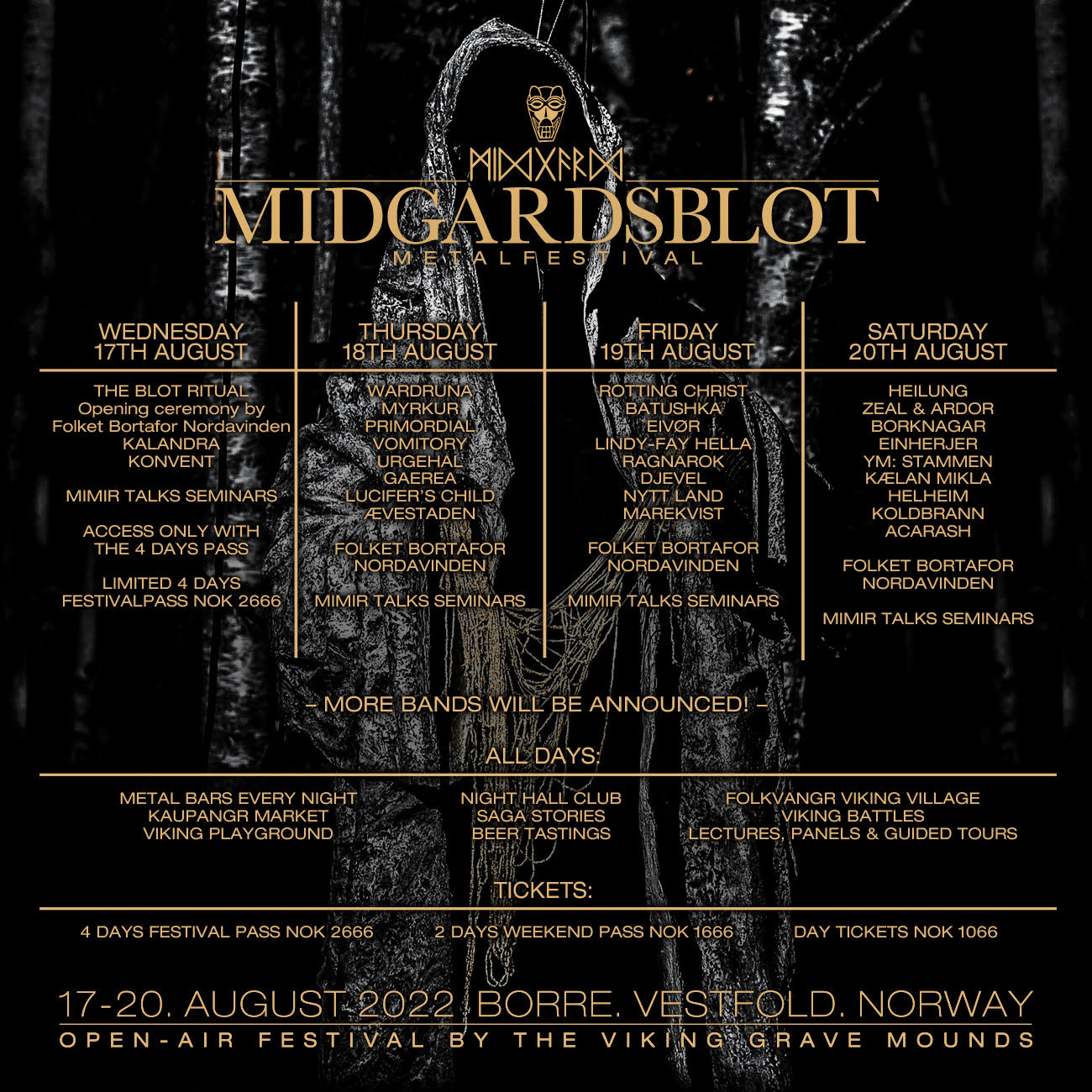 MIDGARDSBLOT 2022
Finally after two long Plague years Midgardsblot will rise again and we summon you all to Blot! We have added an extra day and we have both expanded the festival area and the camps so we could put out new tickets. Still a very limited number since we want to keep the Midgardsblot vibe as it always has been. We welcome you all home to Midgard and we can't wait to see you in august – Join us!
Ticket info here
(85% of tickets sold)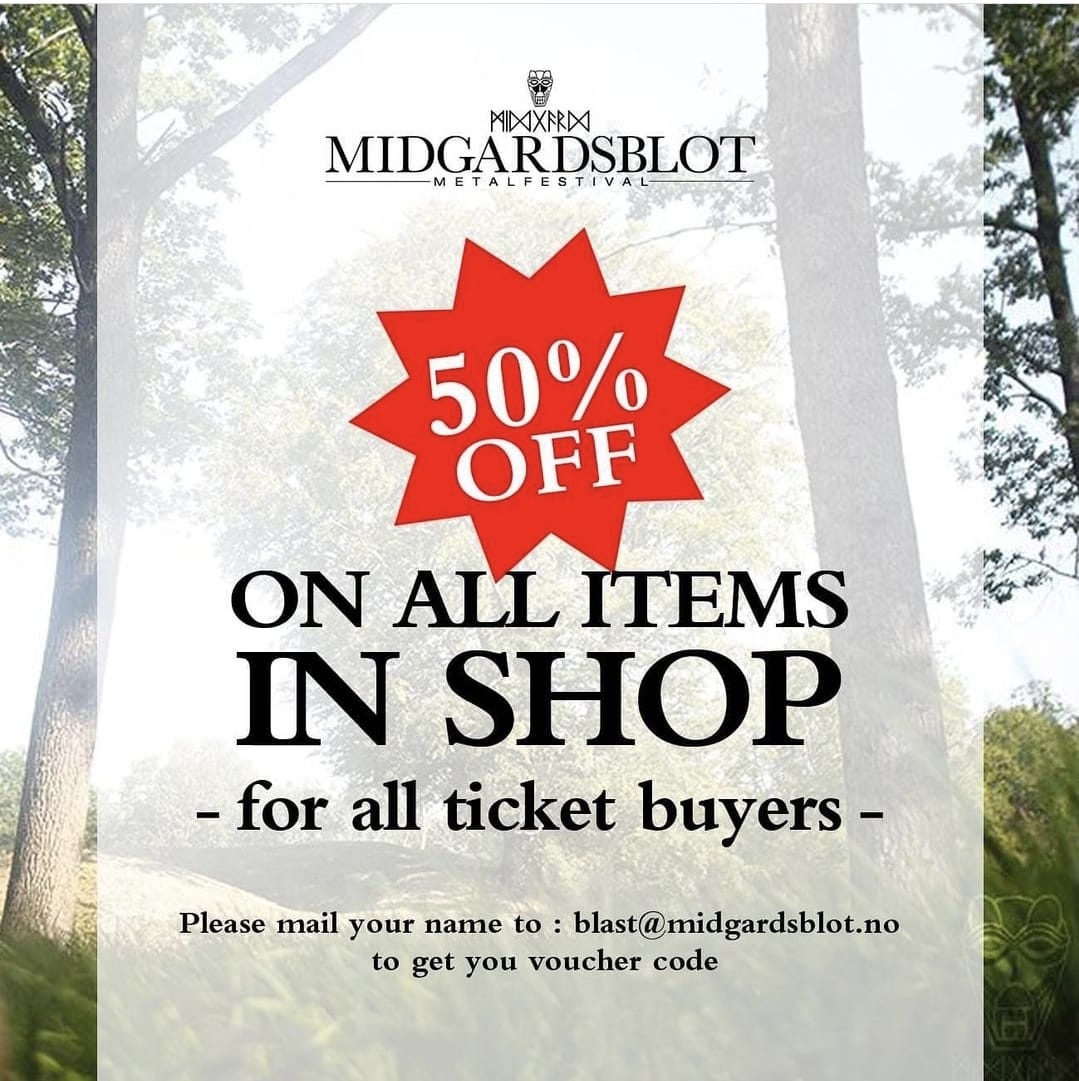 Get ready for your return to Midgard with the perfect outfit! 🤘🔥
50% OFF THE ENTIRE MIDGARDSBLOT STORE!!!
If you have a ticket, simply email your name to blast@midgardsblot.no for the code!
SHOP LINK:
www.midgardsblotshop.no
Most of the items in the store now will not be restocked
— when they're gone, they're gone, so get your size before it sells out!